Browsing all articles tagged with lingerie
Busty blonde 18 year old Lucky
strips out of her sexy little plaid hustler bikini.  I've always been a sucker for girls in plaid but this time I'm ok with her taking it off for us.
Beautiful Alluring Vixen Italia R.
loves to tease in her sexy hot pink and black lace matching lingerie outfit that fits her tight teen body perfectly. This vixen isn't shy but she will just tease you until the end!
The busty babe Candace from Alluring Vixens is one of the most popular girls on the site, which is saying alot because there's over 50 different hot babes on that site. Candace loves to tease with her big juicy tits and nice round butt. As you can see in these pictures this babe knows how to work it in her little pink lace top that can barely cover her massive tits and a cute little white thong covering that ass.
I'm not gonna lie, this girl could be one of the hottest solo models out there right now, and she's showing it all finally! And this time Briana came with her friend Sammie, who I wouldn't mind seeing more of too. Briana and her friend start out in some sexy bra's and booty shorts but that quickly comes off and its time to press their huge juicy tits together and start kissing. Briana uses a toy on her friend's tight little pussy and that leads me to wonder what happened next once the camera was off? I hope we get to find out!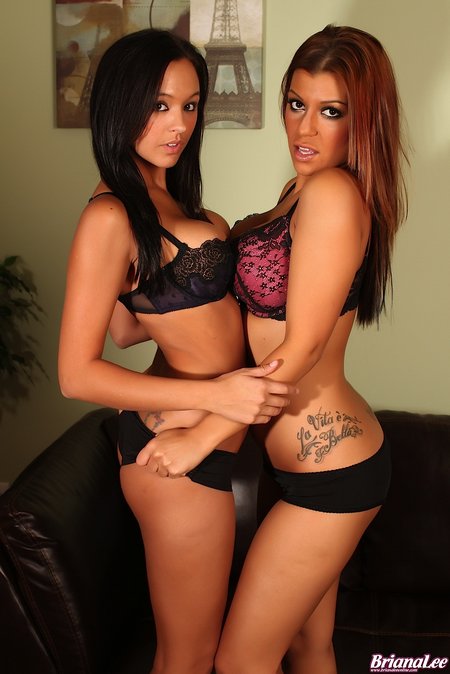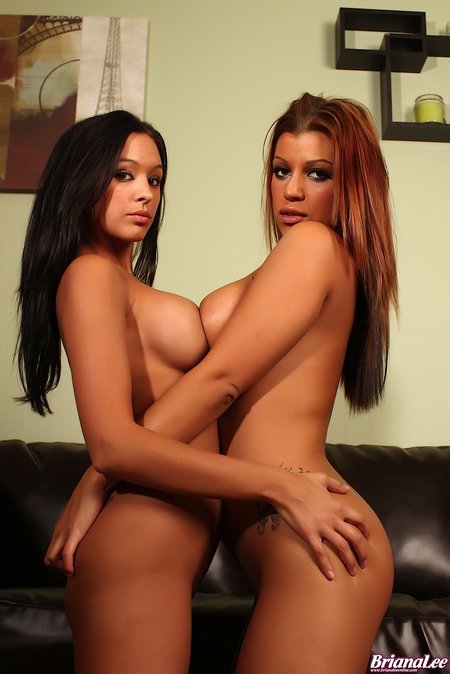 I love the boobs pushed together, I wouldn't mind being the filling in this sandwich.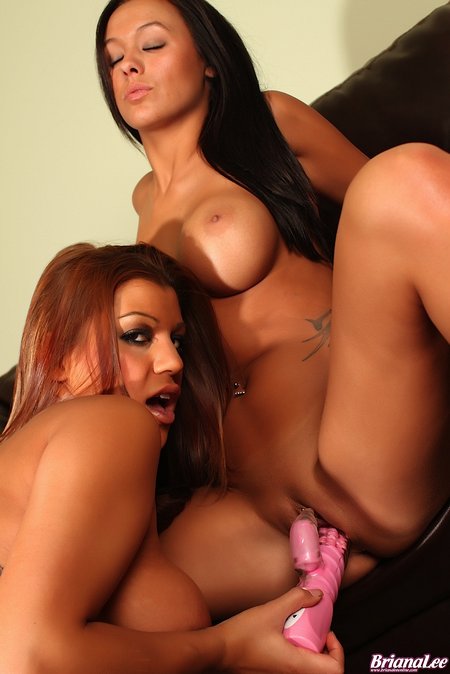 Such a nice little pussy!
The beautiful Kate from
Kates Playground
did this photoshoot infront of another hot babe taking webcam pictures.  Kate strips out of her tight tiny lingerie with her big perky tits almost popping out of it. In the end Kate is left just wearing a little belly chain which I don't think anyone will mind!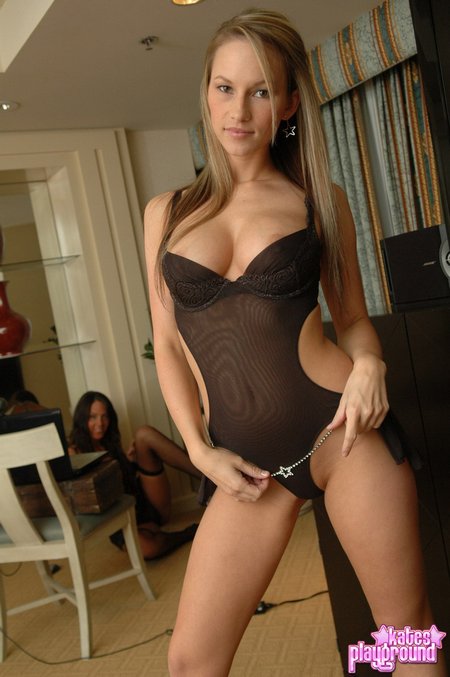 I guess Ashley likes what she see's because she isn't complaining. Neither would I.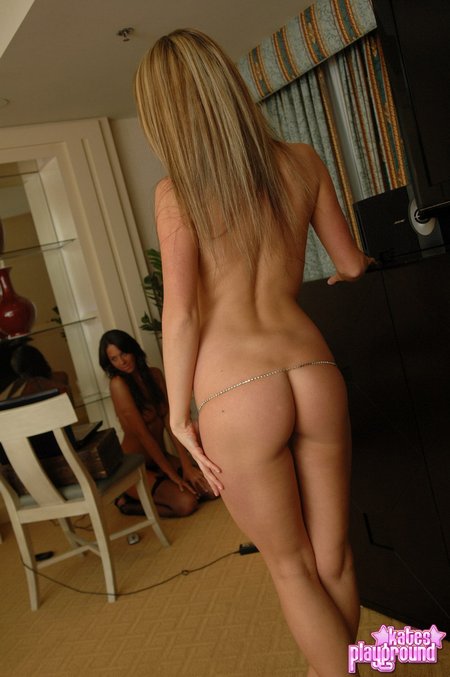 The always sexy Sweet Krissy just looks amazing in this tight pink corset. Krissy's huge perfect tits are barely stay in the corset but of course Krissy doesn't keep it on for very long. Her long legs are wrapped in sexy black nylons with lace at the top of them. Sweet Krissy loves to show off her tight little round ass too, she isn't just a boob girl.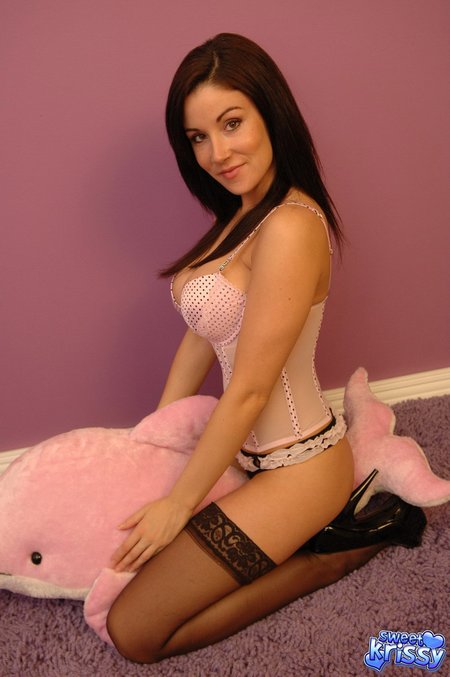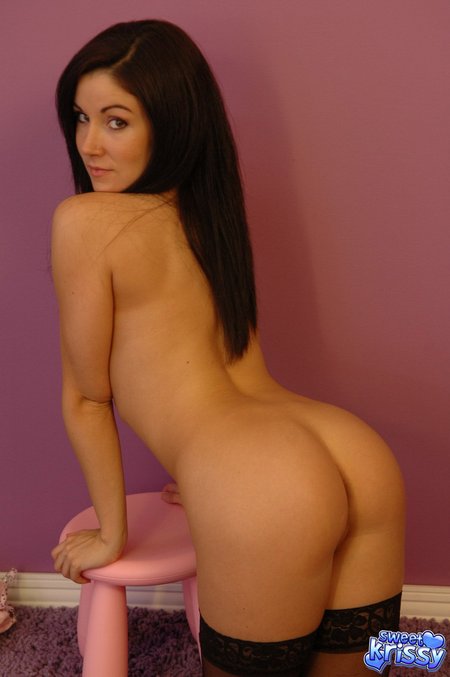 Categories
Blogroll
Free Tubes
Celebrity News
Archives
Featured Girls
Tag Cloud
Fun Sites
Some Friends